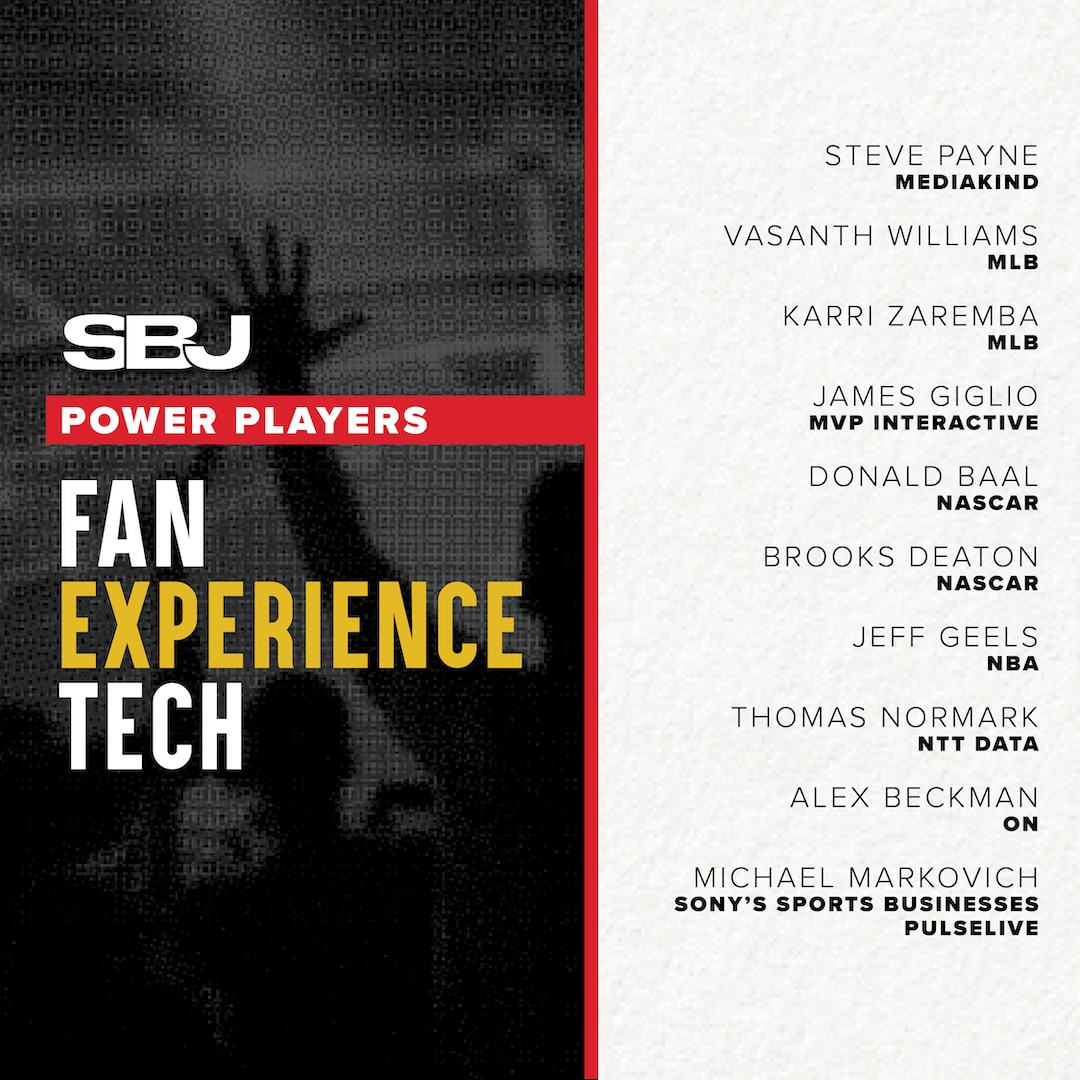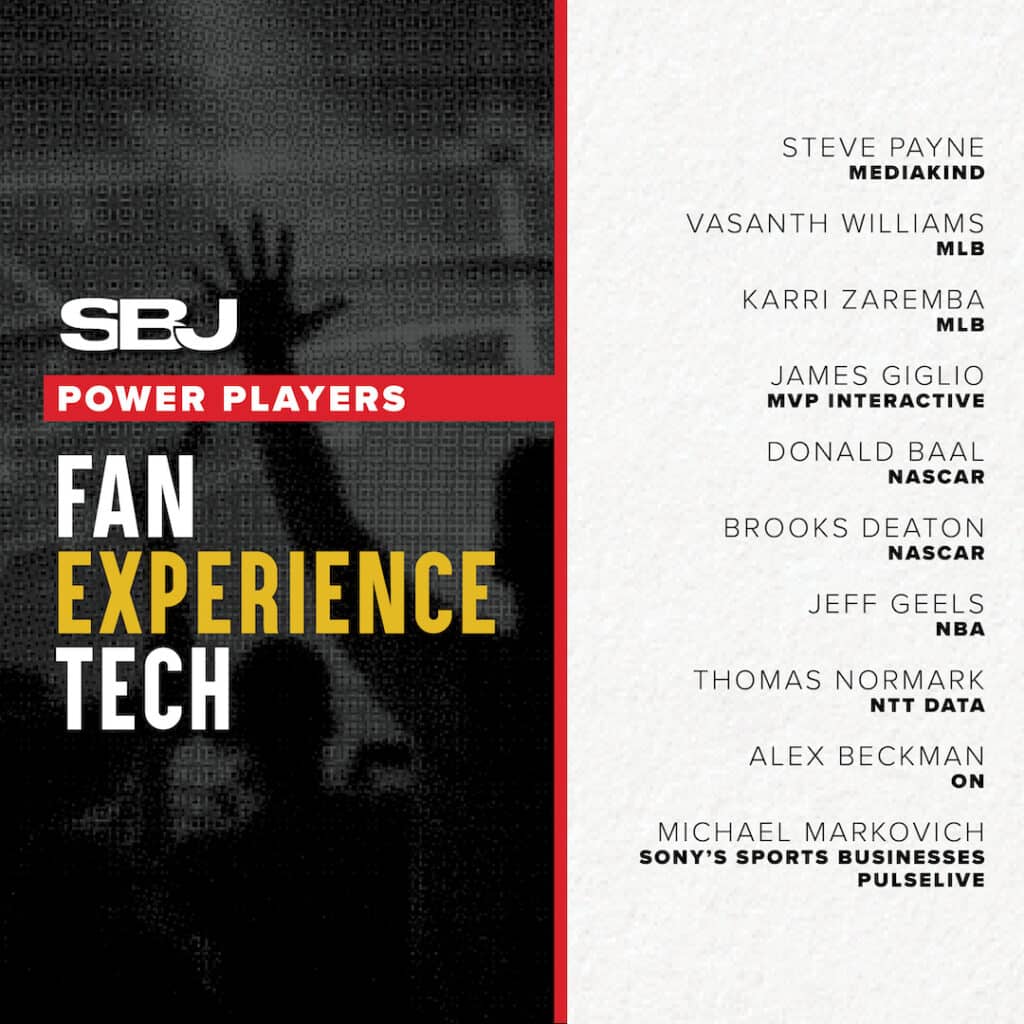 POWER PLAYERS
by Sports Business Journal
11.13.23
The connection between teams and their fans has far transcended the days of ushering people to their seats so they can cheer for their favorites. With so many touchpoints to create a well-rounded fan experience, professional sports organizations have learned to cater to their loyalists — both in-venue and afar — through an arsenal of technology tools and partners to continue fostering that ongoing relationship.
Sports Business Journal recognizes 41 people spanning 26 organizations who continue to push game day into new and exciting phases. The list includes companies that boost in-person attendance with augmented reality. Others enhance the digital presentation with data-infused productions or create more personalized activations. They bolster the mobile experiences that fans enjoy while engaging with their teams and turn venue navigation into a more streamlined (and pleasant) place for consumers. They are also the sports leagues themselves, tending to their most valuable assets to keep them returning.
Meet the Power Players of Fan Experience Technology.
James Giglio, Founder and Chief Executive Officer, MVP Interactive
MVP Interactive designs and produces immersive fan experiences, a concept that James Giglio first conceived while working as a director at an advertising agency in 2012. MVP works with more than 60 brand, team and league partners. In January, the company unveiled a tech-enhanced, 4,000-square-foot Fan Zone in Section 118 of Nationwide Arena, home to the Columbus Blue Jackets, which included virtual slapshot and goalie challenges; stations for fans to digitally try on team jerseys or take photos with players; and an esports lounge. Giglio's first book, "Beyond the Jumbotron: Creating Fan Experiences Through Immersive Technology," was released in October. — R.S.
Read the full article HERE.
Content by Ethan Joyce, Joe Lemire, Bret McCormick and Rob Schaefer
AUGMENTED REALITY
Immersiv
Quintar
The Famous Group
DIGITAL MEDIA
Beyond Sports
Infinite Athlete
Genius Sports
MediaKind
NTT Data
Pulselive
StellarAlgo
Tradable Bits
WSC Sports
LEAGUE OPERATIONS
NASCAR
National Basketball Association
Major League Baseball
MOBILE EXPERIENCE
Everi
FanCompass
YinzCam
Flowcode
Fortress
Givex
Lava
ON
VENUE