POWER PLAYERS
by Sports Business Journal
11.15.23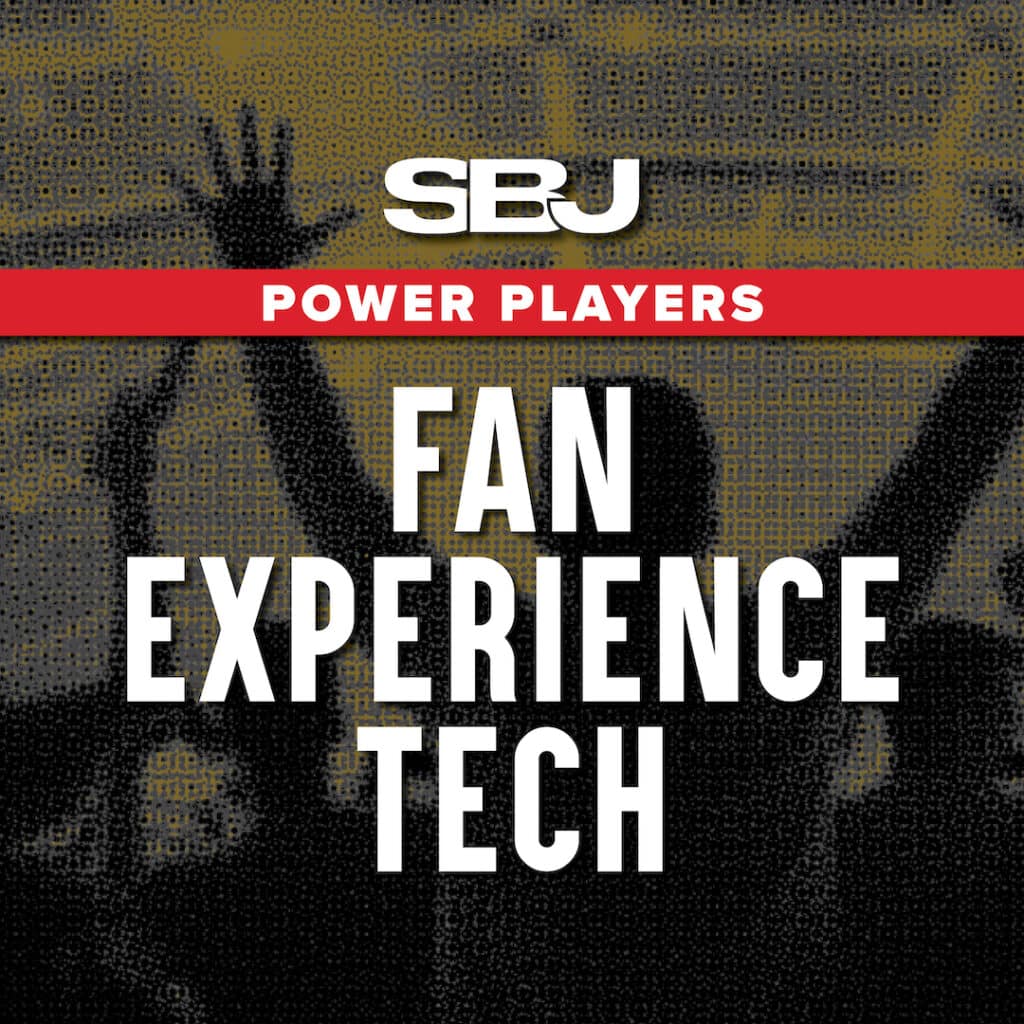 Not surprisingly, AI stood out among responders. Six out of the 12 mentioned AI in their answers to the topic they're learning about or are most interested in right now. "The big and most obvious one is AI," said James Giglio, founder and CEO of MVP Interactive. With generative AI now in the mainstream, he sees an opportunity for improved software development as companies strive for the next state-of-the-art fan experience.
Frankly, the range of AI responses displayed just how influential AI will be in the day-to-day fan experience. Alex Beckman is the founder and CEO of ON, formerly known as GameOn Technology. He mentioned his company's rebrand came from its expansion into retail and using AI to enhance the customer experience. "It'll be amazing to see how it affects the efficiency and effectiveness of transactions and customer journeys within the retail space, especially through the busy holiday season," Beckman said.
Jeff Geels, the NBA's SVP and head of direct-to-consumer business, brought a broadcast-focused approach to his AI thoughts. Geels mentioned the NBA's early AI exploration in an effort to keep fans plugged in, but that work has barely scratched the surface of what's possible: "With some of the developments I've seen in generative AI, it's possible to imagine a totally unique game commentary created for every viewer based on their preferences. It's fascinating to imagine what the consumption experience will look like as we move toward scalable bespoke content for every fan."
Added Infinite Athlete co-founder and CEO Charlie Ebersol, whose FusionFeed and Match View X products via Infinite Athlete subsidiary Tempus Ex Machina is providing some of those bespoke viewing options already: "For the past year, the vast majority of the population's interaction with AI has been as a fascination, but slowly we are seeing clients and partners looking to AI as a tool," Ebersol said. "The user is becoming more sophisticated, and the tech is most certainly ready to meet them there."
Vasanth Williams, MLB's EVP/engineering and chief product officer, sees future viewing experiences at an even more granular level. AI has been essential to producing developments at MLB and his previous stops (Amazon and Microsoft), and innovation will only continue as more understanding is developed.
"Gen AI as a category now has the potential to be transformative in creating new fan experiences that were never before possible." Williams said. "It will also significantly affect how we as technologists work. That said, it is still in its formative stage which makes it all the more exciting to see it evolve and work in it."
Lastly, Darshan Kaler, a co-founder of Tradable Bits, explained his interest in natural language AI, which he described as the transformation of data into natural language with the help of AI and machine learning. "The process turns data, which is basically just a series of numbers, into language text or speech that humans can understand," Kaler said. "Imagine computers interacting using human languages. In this model, conversation becomes the interface between humans and computers. Humans could ask a question to a computer, and the computer would use AI and ML to comprehend what the human is asking. It would be akin to a conversation, with the human providing contextual insights to the computer in order to refine the computer's response."