T1 Agency and GoGo squeeZ partnered with MVP Interactive to bring Canada Soccer's Women's National Team fans an interactive virtual penalty kick game as part of a mobile activation that toured throughout Canada during this years FIFA Women's World Cup.
The goal was to provide a fun, gamified soccer experience to young fans and bring brand awareness to GoGo squeeZ and its 30 kinds of nutritious, yummy, squeezable playtime snacks.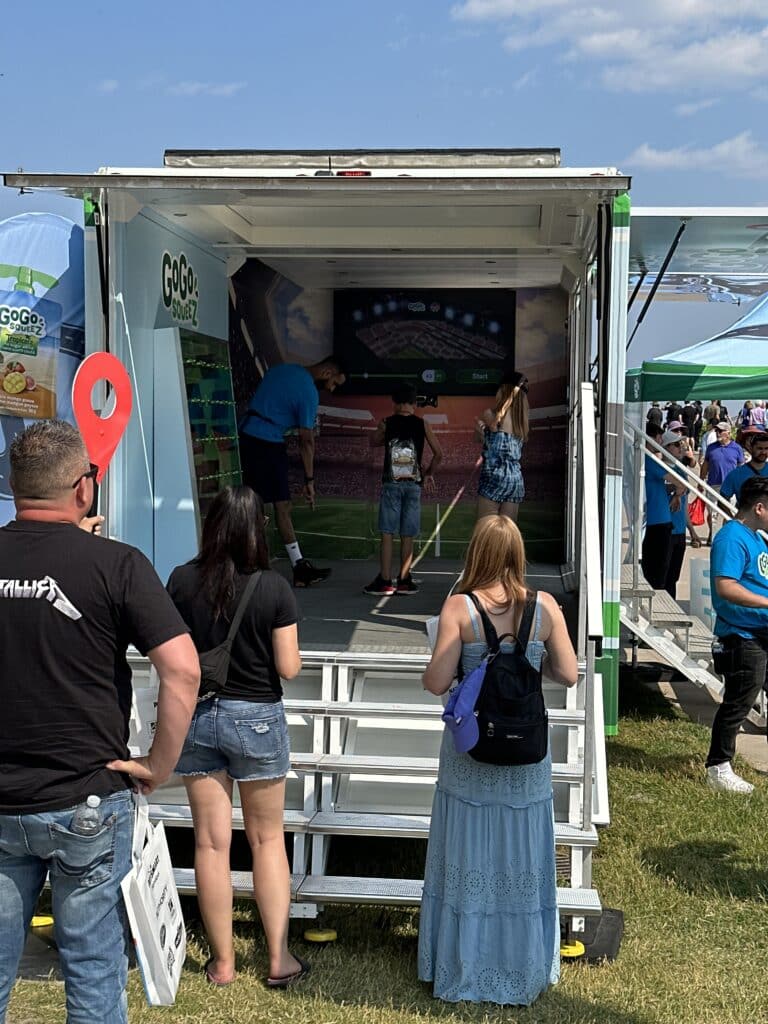 This experience leverages leading-edge gesture technology allowing fans to virtually "kick" an invisible ball on the floor to send the ball toward the on-screen net. This experience also includes a sophisticated system that allows game play for kids of all sizes and skill levels and additionally provides a practice kick before the real action begins! The experience offers impressive, high-fidelity in-game graphics that rotates weather conditions (rain/sun) and time of day (day/night) to give every fan unique game play. This experience also incorporates strategic branded graphics, both motion and static, for added brand amplification.