January 19, 2023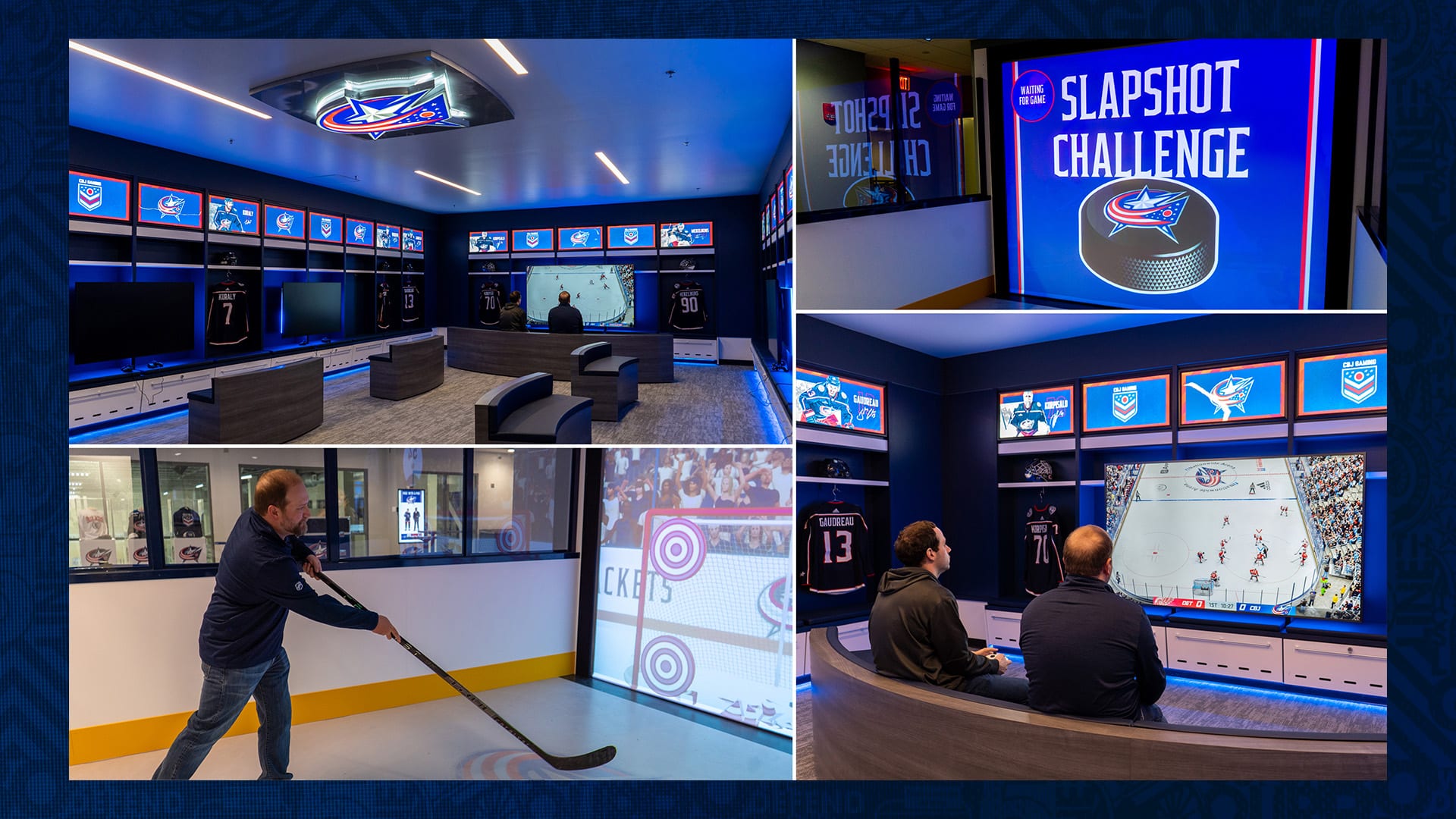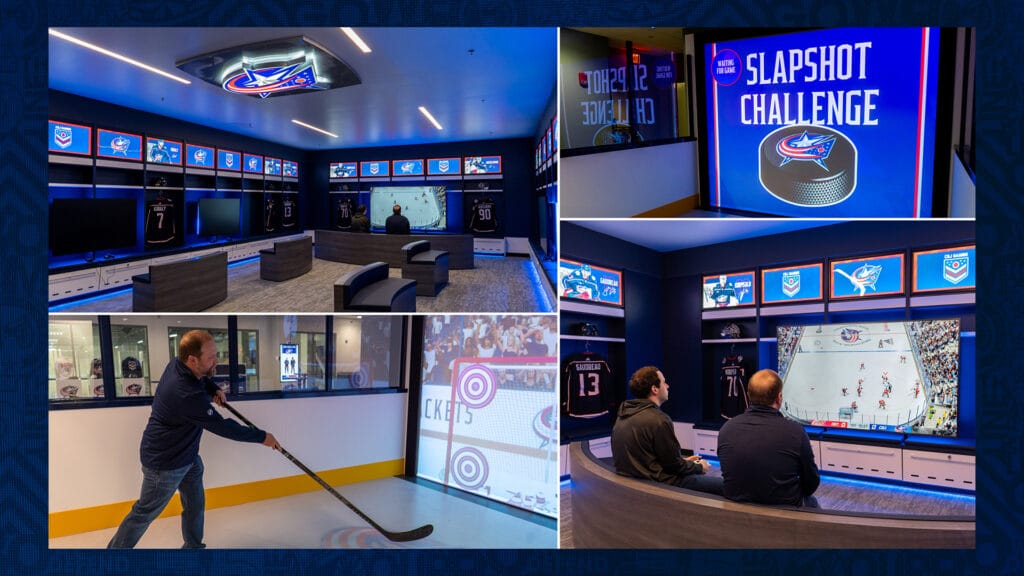 The Columbus Blue Jackets announced the unveiling of their new Fan Zone in Nationwide Arena. The National Hockey League (NHL) team has partnered with MVP Interactive to bring virtual technology-forward, multi-generational experiences to the Fan Zone, including two first-ever NHL in-venue experiences. The new Fan Zone is designed to engage fans of all ages while offering innovative technology to increase the overall fan experience at the arena. The Fan Zone features a simple QR code registration model that enables fans to participate in all the experiences and can return throughout the season for repeated use. "With the upgraded space and technology advancement of our new Fan Zone, we hope to provide a world-class experience for fans of all ages," said Blue Jackets Vice President of Marketing Ryan Chenault.

The Virtual eSports Experience
The 4,000-square-foot space is located on the main concourse at section 118 and overlooks the OhioHealth Ice Haus, the club's official practice facility. The Fan Zone features an Esports Lounge modeled after the Blue Jackets dressing room and uniquely designed areas that allow fans to take a shot on goal, block pucks like their favorite netminder or take a photo with their favorite player – virtually.

The new Esports Lounge for gamers of all ages is located at the back of the Fan Zone. The Esports Lounge is equipped with seven XBox NHL 23 gaming stations that will be used for game night participation, gaming tournaments and hospitality events. The Blue Jackets launched CBJ Gaming, the esports arm of the hockey club, in 2019. Since its launch, the club has participated in several gaming initiatives and hosted over 11 tournaments. To date, the club has awarded over $27,500 in prize money.

The Fan Zone includes the Slapshot Challenge, which is available to experience in an NHL arena for the first time. The challenge allows fans to use a real stick and ball for a fast and intense hockey shot experience against a virtual goalie on an interactive projection wall. Fans can select from three different game modes – Shots on Goalie, Target Practice, and Speed Test. Their shots are precisely monitored by sophisticated sensors on location, which track speed accuracy to match professional play. Immediately after participation, the fan will receive a video of their in-game experience that they can download and share on social media.

Also making its NHL arena debut, the Goalie Challenge has fans geared up, in net and blocking shots. Facing a projection screen, the fan is challenged to block five actual shots that are being shot by virtual players projected on the screen in front of them. A second screen enables another fan to control where the shots on goal are directed. Powered by an AI system in the net, each shot is registered in real-time to generate the user's score. Immediately after, the fan will receive a video of their in-game experience that they can download and share on social media.

Pose with the Pro MorphingStation gives fans a chance to take a photo with their favorite CBJ player. Fans get to choose from Boone Jenner, Cole Sillinger, Vladislav Gavrikov, Johnny Gaudreau, Elvis Merzlikins, or Zach Werenski and pose in position as if the player was standing right next to them. This experience brings fans virtually closer to players while furthering their connection to the team. This contactless activation registered fans by having them scan a QR code with their phone to start the experience. Once completed, fans can download and share the photo on social media.
"The Blue Jackets are one of the few sports organizations taking the lead to bring fans the latest in cutting-edge technology with first-ever immersive experiences to their arena," said James Giglio, CEO of MVP Interactive. "Our team was honored to work with everyone at CBJ to bring technology forward with multi-generational experiences to their Fan Zone."

Also in the new space, fans can don a virtual Blue Jackets jersey. Through the latest in augmented reality, fans will have an opportunity to choose one of three CBJ jerseys to try on digitally. They can strike a pose and a fun and shareable photo will be taken of the user to be shared online.

"The Blue Jackets are dedicated to removing barriers to the game of hockey and investment in this space is a meaningful nod to this mission. By providing both stick-in-hand and controller-in-hand activations, we can give fans an opportunity to not only watch the game but experience it first-hand," added Chenault.