Fun and affordable digital platform solutions to engage with consumers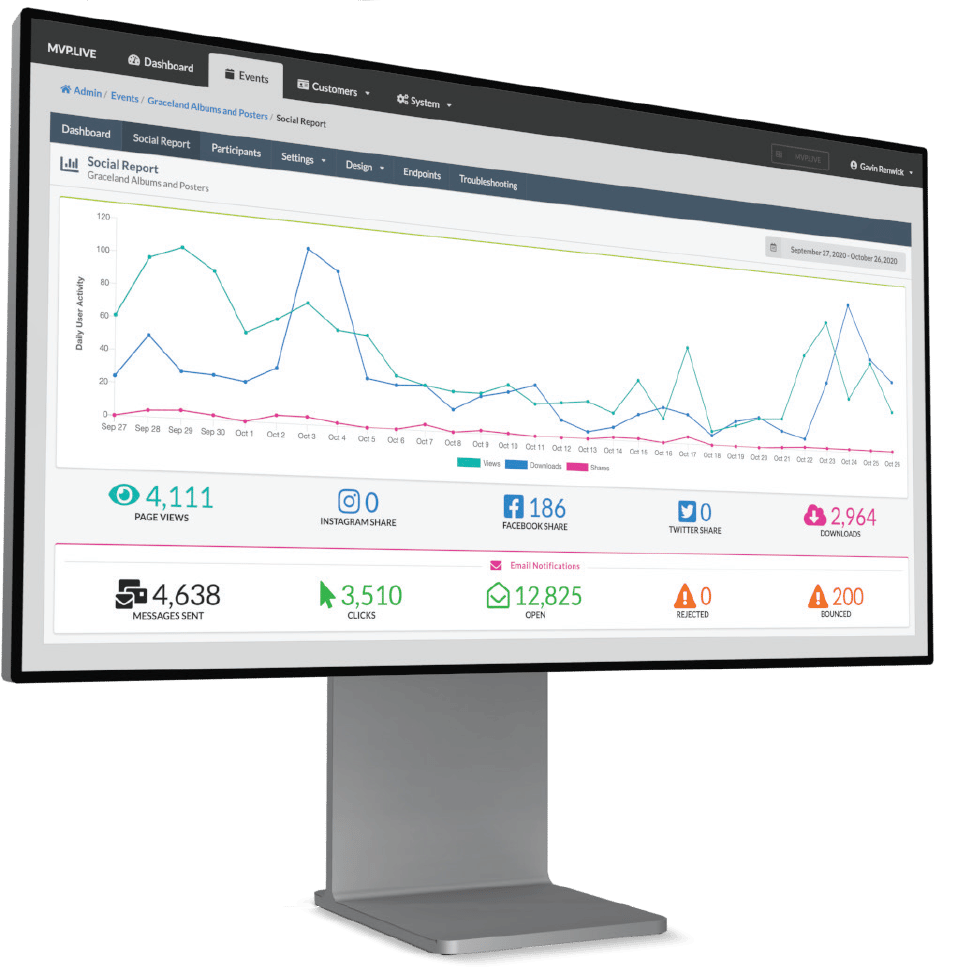 MVP.Live is a live engagement cloud platform that tracks and monitors event activity on your bespoke MVP Interactive activations.
Our proprietary platform gives you measurable statistics on how well your experience performs by tracking social engagement, amplification, and distribution of content. Our platform offers easy log-in so you can track everything yourself in real-time.
MVP.Live captures the data you want from your audience:
Gender and age-range demographics
Audience attention time and foot traffic
Audience sentiment
Notification (email and SMS) tracking
Web & social media metrics

Daily user activity
Social share metrics (Instagram, Facebook, Twitter)
Page views of user-generated content
Content downloads metrics

In-app metrics are customizable to your experience
Whether you're looking to track an existing activation or want to add our audience metrics at your event, MVP.LIVE comes standard with MVP Interactive experiences or offered as a standalone product.
Real-time dashboard reporting
Track multiple events or campaigns, or multiple touchpoints in a single campaign
Review, search, and moderate any content generated by your audience
All measurement metrics are GDPR compliant

Event notifications (emails and texts) are completely customizable and brandable

Customized content landing pages

Registration database with email, phone and CRM capture

User-generated content management