January 19, 2023
COLUMBUS, Ohio — Nationwide Arena is ushering in a new way for fans to interact with the Columbus Blue Jackets during hockey season.
WIth the help of MVP Interactive, the Columbus team is opening a new 4,000-square-foot interactive "Fan Zone" that will bring technology to fans — making it possible for them to take a shot on goal, block pucks, and pose with their favorite player virtually.
The Interactive Fan Zone Experiences
eSports Lounge – This lounge is equipped with seven XBox NHL 23 gaming stations. It will be used for tournaments, game night participation and hospitality events.
Slapshot Challenge – Using a projection wall, this simulator equips fans with a real hockey stick and ball for a fast, intense hockey experience against a virtual goalie.
Goalie Challenge – This challenge will allow fans to block shots from virtual players through a projection screen. The system will send a downloadable video of the in-game experience that fans can then share.
Pose with Pro MorphingStation – Fans can take a picture next to their favorite Blue Jackets player through this virtual exhibit. All photos will be downloadable.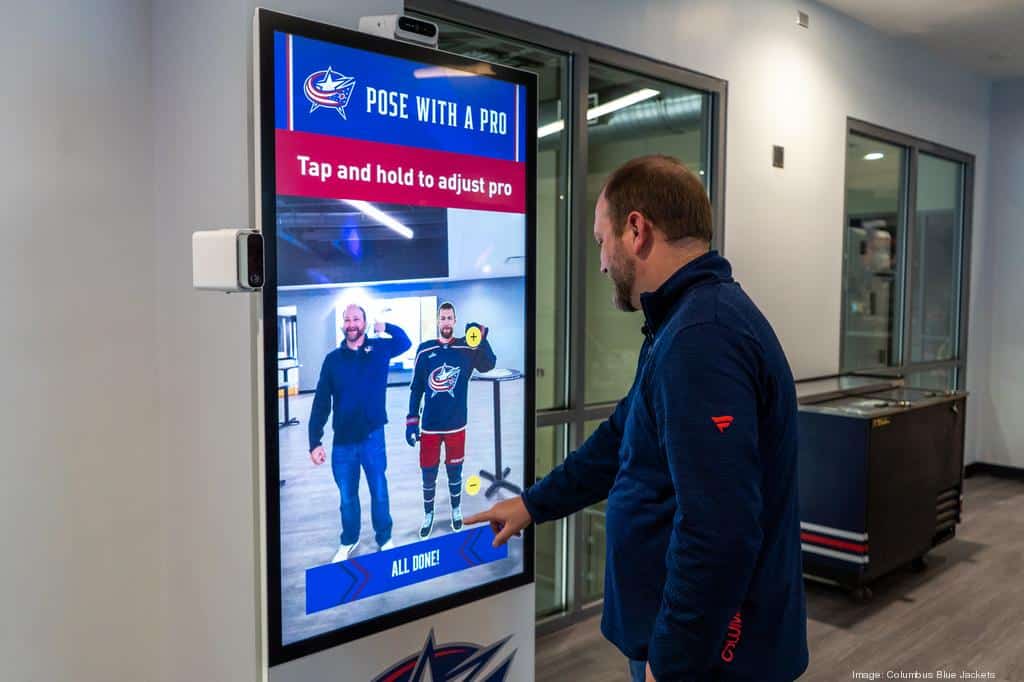 "With the upgraded space and technology advancement of our new Fan Zone, we hope to provide fans with a world-class experience," said Blue Jackets Vice President of Marketing Ryan Chenault. "The Blue Jackets are dedicated to removing barriers to the game of hockey and investment in this space is a meaningful nod to this mission. By providing both stick-in-hand and controller-in-hand activations, we can give fans an opportunity to not only watch the game but experience it first-hand."
The fan space is located on the main concourse at section 118, and overlooks the practice facility of the team, the Ohio Health Chiller Ice Haus.